How Medications Are Transported and Stored Safely Before You Receive Them
In the age of e-commerce, it's not difficult to find a reputable online marketplace that sells pharmaceutical products. When you search for pharmacies that sell medications safely and securely, you'll be able to find a variety of different websites.
The COVID-19 Pandemic necessitated the demand for improved supply and distribution of medical goods and equipment across cities, states, countries, and continents. This further led to an increase in demand for medical equipment storage systems. Transporting medical supplies over long distances poses unique challenges like temperature control and stationary positioning. Many medical supplies are highly reactive chemicals which have to be handled in a specific way so that they do not end up causing some kind of a chain reaction.
These pharmacies will have different policies on how medications should be transported and stored before being delivered to your home or office. Let's look at what you can expect from each type of online pharmacy, as well as how they maintain their store of medications so that you can make an informed decision when buying your medications from them.
Medications Are Often Shipped Using Specialist Couriers
Most online pharmacies use express couriers who are highly specialized in the kind of medications they're carrying. These couriers often have strict rules and requirements to follow when carrying packages.
You should familiarize yourself with these rules to know how pharmaceutical shipping works and how drugs are stored when you purchase. Some express pharmacies only carry certain medications such as statin, asthma, and other medications with short shelf lives that need to be delivered immediately.
If your medication doesn't require special handling or storage, you may want to choose a different express courier who may charge higher fees.
Express pharmacies also tend to have longer lead times when delivering medications, often up to 6–8 weeks. If you need your medication as quickly as possible, choose a regular neighborhood pharmacy that can get it to you in 2 days or less.
Couriers Must Follow Strict Guidelines When Shipping Medications
Many online pharmacies follow the same strict rules as their neighborhood pharmacies regarding how pharmaceuticals are shipped to your home or office.
Like neighborhood pharmacies, many express couriers must follow strict guidelines when shipping medications. These carriers must follow specific rules by the Federal Food and Drug Administration (FDA) to ensure that medications are safe, secure, and stable during transit.
You should familiarize yourself with these rules to make sure that your medication is shipped in safe, secure, and reasonable conditions.
Many express pharmacies require that medications be packed in MAX cryo-bag pouches that have been freeze-dried to prevent light and heat from affecting the medication's integrity. Medications should be stored in the bags on a heating pad or in a refrigerator to prevent them from spoiling.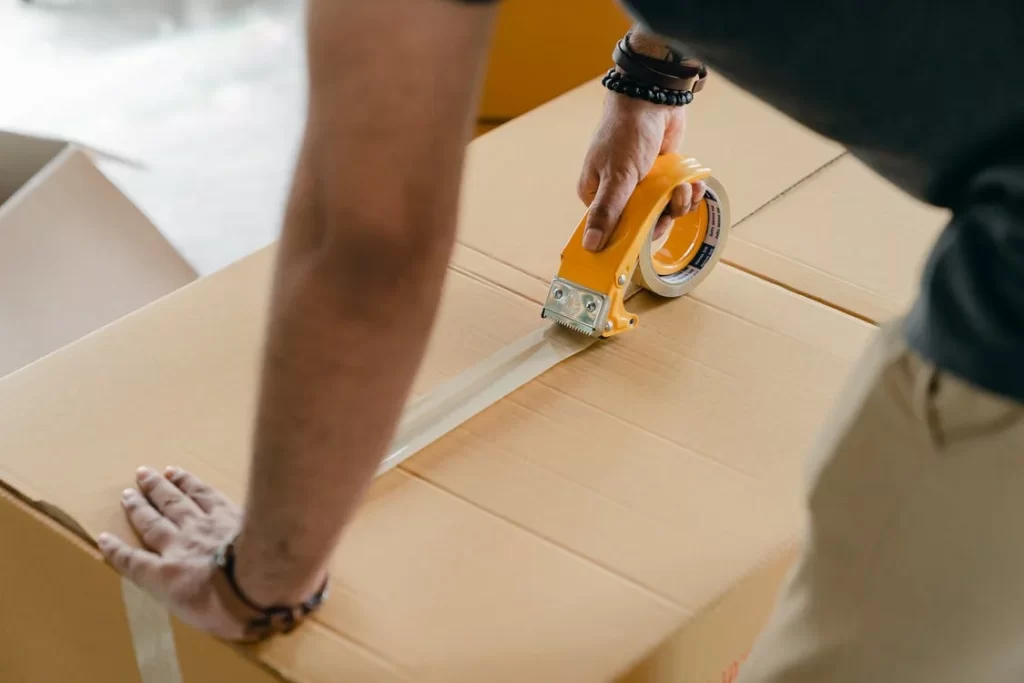 Medications Are Usually Stored In Secure and Temperature-Controlled Facilities
When you choose an online pharmacy, you'll be able to select from various facilities that store medications. These facilities are usually less expensive than buying medications in bulk at a neighborhood pharmacy but offer more security risk factors.
When ordering medications from an online pharmacy, you'll be given the option to choose between a hospital or a university-affiliated facility to store your medications.
Many people worry about the security of their medications at these institutions because pharmacies are not allowed to keep medication on hand for longer than 14 days. According to the FDA, the length of time medication is kept after a prescribed period is due to:
the management of allergies
the presence of other drugs that might interact with the medication
the need to protect the public health
For example, many heart medications are allowed to be stored for up to 30 days. On the other hand, some cancer medications must be kept refrigerated and can only be stored for up to 5 days. People on these medications for longer should seek medical advice before continued storage.
Facilities Must Be Approved By The Appropriate Regulatory Authorities
All pharmacies that sell medications must adhere to specific rules and guidelines that the FDA has approved. These rules and guidelines protect consumers from unsafe or harmful practices by retail pharmacies and ensure that pharmacies follow proper procedures when delivering medications to patients.
You should familiarize yourself with these rules and guidelines to ensure your medication is shipped and stored in a safe, secure, and legal environment. For example, pharmacies can't sell certain kinds of medications outside the United States without FDA approval.
Certain medications can't be distributed to patients without a prescription. If you're interested in purchasing a medication that's not approved for distribution outside the United States, check with your pharmacy to see if they would be willing to hold the medication for you until you decide where to send it.
Medications Must Be stored In Appropriate Containers
When you purchase medications from an online pharmacy, you should verify that they come with appropriate container recommendations. These recommendations should account for specific conditions under which the medication is used and the type of container in which the medication is stored.
If your medication doesn't come with recommended storage or use instructions, follow the instructions provided by the manufacturer. Some medications don't need to be refrigerated, but most require refrigeration. If you're not going to use the medication immediately, store it in the refrigerator.
Pharmaceuticals must be transported and stored under specific conditions to maintain efficacy.
The cold chain is essential for maintaining the quality of refrigerated medicines, and companies must take great care to follow all guidelines. By understanding how medications are transported and stored, patients can be assured that they are getting the best possible treatment.
Additionals: