A Guide To Choosing The Best Brazilian Butt Lift Surgeon In Miami
Written by Sumona
November 8, 2022
The Brazilian Butt Lift, or BBL, is a popular cosmetic surgery that came into existence in the city of Rio De Janeiro, Brazil. Details of this procedure are simple. In a BBL, a surgeon will use your fat cells to lift your buttocks and give them a symmetrical shape.
The desire to get BBL was also catalyzed by celebrities. When household names like Kim Kardashian and Nicki Minhaj readily embraced the BBL, making it the center picture of their look, it also encouraged beauty enthusiasts to jump on the trend wagon.
So if you are inclined to get your buttocks lifted and sculpted into a smooth round shape, you need to go for a BBL, but before you sign up with any surgeon, you need to do slight digging around to ensure you end up with a seasoned expert who can handle your case correctly.
So if you're situated in Miami and looking to get a BBL, here's what you need to know:
Top 4 Ways Of Choosing The Best Brazilian Butt Lift Surgeon In Miami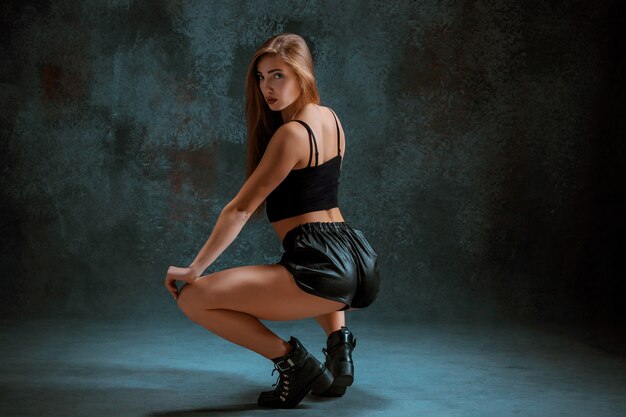 1. Narrow-On Experience
Miami is the capital city of plastic surgery in the US. People from all over the world are willing to travel to this Sunny region to get a BBL. According to a 2018 figure published on plastic surgery in Miami, for every 100,000 residents, 18 different surgeons can handle their cases. It gives you options for choosing your surgeon and informs you how vastly popular this procedure is in Miami.
Additionally, getting your BBL in Miami is much more affordable. The cost of the treatment is roughly upwards of $5,000, but you may find surgeons who can negotiate the price for you and throw you an extra aftercare package for a minimal cost. Traveling outside the US to get a BBL will be far too expensive, with additional money required to heal before you can travel back.
Hence, stick with local surgeons and evaluate their experience when making your decision. Look for a surgeon with at least a few years of expertise and a legit accreditation that credits their clinic and qualification.
BBL is a delicate surgery requiring a certain amount of skin grafting, and if the doctor knows how to collect and move fat without leaving scars on your buttocks, you have a winner in your hands. Most surgeons today also have functional websites for their businesses. You can check out their webpage to further confirm their experience by reading about their story, where they went to school, what cases they handled, and what their patients say about them.
Note: Consider reading our guide on Plastic Surgery For Men
2. Ask For Proven Results
Surgeons with a high success rate will never hide the outcomes of their surgery from you. This practitioner will prefer maintaining complete transparency with you and showing you the results of all the surgeries they performed. You can request to see before and after images of some of their patients to make your decision. If your surgeon worked on a celebrity, make a point of examining their surgery results too.
While showing you pictures, ask the doctor to explain the complexity of each case and how they maneuvered any challenge they faced in administering the procedure. Look for signs of damage, scarring, or poor distribution of fat in all these images. If you're happy with what you see and cannot detect any apparent imperfections, that should be enough to convince you to work on them.
3. Check Your Level of Comfort
A Brazilian Butt Lift, like any invasive procedure, requires you to work closely with your surgeon. The process takes six weeks or more to heal, and right after surgery, you'll need to stay at the clinic for a while.
Gauge how easy you feel around the surgeon to talk to them, ask for advice, and how patiently they handle your queries. It is a clear example of stellar professionalism if the surgeon doesn't pass any unsolicited comments on your body and only focuses on the work. When you're emotionally connected with your doctor, you can discuss your fears with them, share your medical history and find it simple to express your conflict on getting a BBL. Clients are known to second-guess themselves while signing up for a cosmetic procedure.
Still, if your doctor eases your worries, reminds you why you want the process, and soothes all your fears, this specialist is worth your time. Of course, it would help if you also evaluated how comfortable you are showing the surgeon your body and being in a vulnerable position around them. If the surgeon makes you feel safe and takes care of you as the effects of anesthesia begin circulating in your system, the BBL will go without a hitch.
4. Test Your Surgeons Knowledge
One of the ways you'll know if you have a good surgeon is by testing their knowledge. Make sure you read up on BBL and the general consultation to get an idea of the benchmark for your doctor.
Your surgeon needs to take the time to evaluate your physical health and carry out all the necessary tests required for a suitable BBL candidate. If you have an allergy or an underlying condition that may make you an unsuitable candidate, they will let you know instead of covering up your details and pushing you to get the surgery.
Print out a questionnaire of all possible questions you want to ask, and you can supplement your research by checking their answers with other surgeons or going online. If your surgeon can explain the process to you well, does a thorough evaluation of your case, doesn't give you false promises, or hides the side effects from you, this surgeon is no less than a jackpot.
Final Thoughts
BBL is increasingly popular among most Miami locals, so if you're in the city, why not book an appointment with one of the leading experts in the city? You'll need to research and investigate your options to match with the right surgeon. Always stick with surgeons who have substantial experience and can manage your case efficiently. By checking their reviews, you can guarantee that the surgeon you pick is the real deal.
Additionals: